Client Size

Enterprise Agency

Location

Ontario, Canada

Service

Product Design, Product Development, Web & App, Branding
Challenge
Social  Proof bring together everything that's required to run effective, scalable, and predictable influencer marketing campaigns globally. Social Proof's software powers marketing campaigns for companies and brands , mobile apps and games , music artists, and everything in between.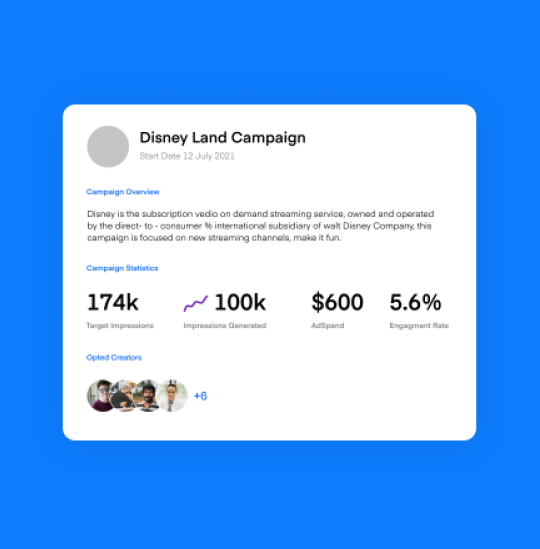 The Solution
From Ideation/Discovery to the final product we divided a single problem into multiple chunks, getting live analytics solved by instagram API, shipment solved by shipengine implementation, and for the authentication of content we developed smart scraper, overall the product was success but not overnight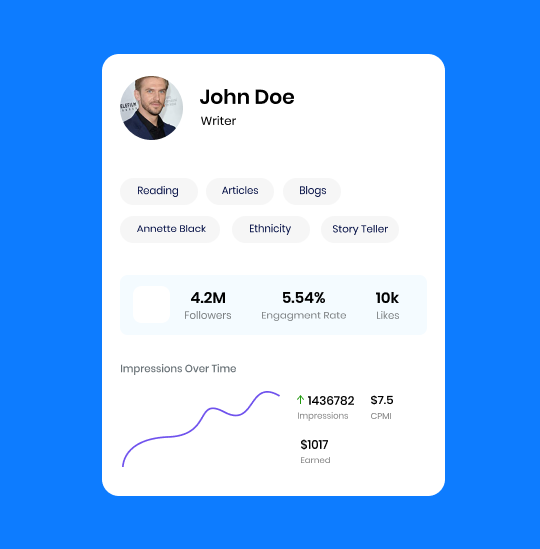 Analytics and Research Implementations
Campaign Analytics and Details in a way that a glimpse is enough to track the ROI's of your campaign, getting direct analytics from your post and processing the data to deduct the actual profits you got from campaigns
Automations
Through our programmatic Influencer Marketing Platform, time-consuming & manual tasks are completely automated. Our platform removes the heavy lifting and inefficiencies, allowing advertisers and creators of any size to transact at scale.
Web Homepage
The Homepage is inspired by stripe web layouts and explain the features in way that it can boost experience for any roles
Proud Moment
" Their transparency is what stands out the most. They perform at a higher level than most of the firms in the US. We're now able to trust them and invest in them because they created a great partnership between us —they feel like an extension of our team, and that's important for us."